This project is currently in progress!
This project is the result of a class I took in Spring 2016. My Professor offered three of us the opportunity to design and build a vacuum molder. The final device is going to be used by the school for students to build covers for their small scale dragsters.
We built a small scale vacuum box that we can use for molding.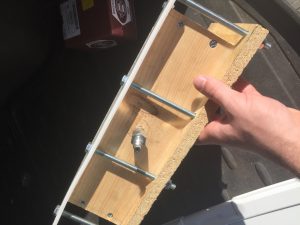 I cut the lid out of Delrin on Lafayette's laser cutter
We have experimented with a few different plastics and found that high-impact polystyrene works the best. We had no success with ABS plastic.
One of our first successful molds